Advantages
1. All types of specialists - in one contract.
Programming, layout, design (including banners), DevOps and consulting.
Integrations including API creation are also included (read about our experience in this).
2. Ability to strengthen the project with a manager (project management) and QA team (testing).
Adidas eCommerce: six year of support.
3. We will add to the team of analysts for writing task statements and TOR.
4. We work through our or your tracker, adapt to your infrastructure.
5. The ability to quickly amplify the command, the ability to overtime (work on weekends / off-hours).
6. Fixed price normo-hour with the possibility of discounts on prepayment or work from 3/6 months.
7. Interviews (video) with all employees, replacement of employee.
Technical support of IT-systems makes 50% company turnover.
Rates (per hour)
Group 1: PHP, frontend, Python, Mobile (iOS/Android), PM.
Middle: $27.
Senior/Teamlead: $31.
Head of department: $43.
Group 2: JAVA, analysts.
Middle: $29.
Senior/Teamlead: $34.
Head of department: $47.
Group 3: 1С.
Middle: $24.
Senior/Teamlead: $29.
Head of department: $43.
Group 4: QA.
Middle: $19.
Senior/Teamlead: $23.
Head of department: $36.
Discounts
5% for 1 month prepayment.
5% from 4th month and 7% — from 7th month of non-stop work.
Test drive
You can test our specialists for 1-2 weeks (on basic rates).
How to calculate a full command?
Estimated project management costs are nearly 15-20% of the project volume (total number of hours). Similar expenses for testing and analytics (task setting).
If you need more than just "hands"
AVON: three years of digital production and marketing.
For a number of clients, we have become a partner, not just a contractor. Alibaba Group calls it Technical Partner: we not only provide programmers with their hands on it, we advise, help digitize business processes and conduct analytics of implementations.
To do this, we add a team of analysts to the a also immediately specify our capabilities and the right to vote with the Customer. In this way, the customer actually outsources all his digital.
DevOps, 24/7 technical support and monitoring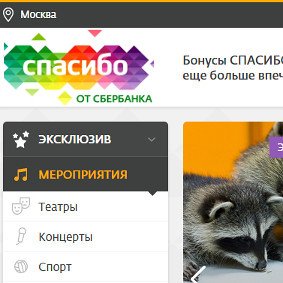 Sberbank is also our client.
We will monitor your site 24x7, with the help of a programmer on duty in the case of an accident (by phone or Intranet system).
We write down the reaction time (SLA) and penalties in the Contract. Prices start from $1000 per month.
DevOps stack: Docker / Kubernetes / GitLab CI / Jenkins / Prometheus.
We solve these tasks:
prepare IT environment
organization and control of continuous integration and code delivery systems
monitoring of indicators (server / other system indicators)
Maximum allocation of resources - up to 5000 hours per Client per month.
Production: development scheme, version control, auto-tests

Standling through repositories.
With the help of version control system there can be several programmers at once, and their changes can be easily tracked. This technology is applied and with the further support of a site.
At release time we use both automatic, and manual testing to provide everything.
Developing other people's projects
Do we take on other people's projects? Yes, we do, in almost all cases we start work immediately.
Highlights
Standards of quality. In 2018 we confirmed the standards for quality management: we certified according to ISO 9001:2015 (certificate) and ISO 27001:2005 (information security management).


Development transparency. Customers see all Studio employees in our Intranet system and can communicate with them directly there. All agreements are recorded in tasks, information is not lost (as opposed to mail or phone).

When are we most effective?
need a contractor with a large team in the office (inchouse)
we need to fix the team composition on the project and not just change it
many competences at once: the whole development cycle, 1C, DevOps, marketing, consulting
Must start with a guarantee letter or give people outstaff
for some works you need not only «hand » but «head » then there is analytics and consulting