What tasks are solved by intranet systems?
Excellent example of combining several integrations: «TVOE» intranet.
Internal portal allows you to build communications within the company. What does this give?
For HR: automate staff adaptation, build gamification, 360 degree assessment, training courses and certification.
Sales: build a robotic CRM (automation through business processes and bots), integrate it with telephony, websites and any sources of offline data.
Leadership: a review "from above" of the entire work of the company and its departments. Business automation (tasks and assignments, business processes, robots that automatically perform the necessary set of actions).

Electronic document management for the Volkswagen plant in Kaluga.

For everyone: electronic document management, common work environment (setting goals, calendars, meetings, negotiation reservations).
Security: common work environment, integration with IDM (IDentity Management) and DLP (Data Leak Prevention) systems.
More details on each aspect.
Combine all information
: automate the workflow (document repository) with the management of access rights, versioning, the ability to store the knowledge base.
8000 users on the «Bank of Vostochny» PJSC portal.
CRM
— will provide an opportunity to store the history of letters, calls and work with each client, and at the end of the quarter will create reports for each manager. We will add automation: for example, send mail to a client who has not responded for a long time or send the invoice again if it has not been paid within a week.
Automate business
. Many actions are performed regularly: payments, monthly reports, reminders, events, vacation requests, and so on. All this can be automated by writing scripts or robots that will monitor events and perform those same routine actions.
View case how we automated and integrated the portal in the company TVOE
. Or another case - like us
made a staff adaptation system
on the portal of the medical company OMB.
View case studies for portal solutions..
Video presentation on the capabilities and interface of the system:
Tasks and assignments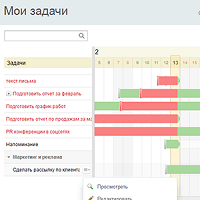 The module of tasks in the intranet portal.
Tasks and assignments.
In addition to setting tasks, you can track the status of their implementation, assign several people in charge, maintain checklists, schedule deadlines, and generate reports on the performance of both the employee and the entire department or company.
CRM (Customer Relationship Management)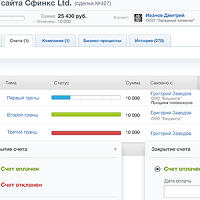 CRM on the internal portal.
A full-fledged CRM system is built into Bitrix24: it keeps records of transactions and customers, reminds who and when to contact. The manager sees only the data available to him and leads clients through the sales funnel, including through the mobile app.
Internal communications
Internal chat supportsvideo connection, being a replacement for Skype and similar systems. Desktop sharing is also supported. Example.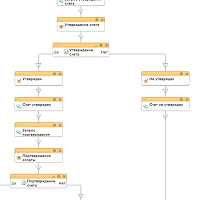 Process Designer.
Automation of business processes
With the help of the designer, you can create your own business processes. For example, to create new routes for the passage of documents on the portal.
Integration with customer's IT-environment.
Integration with external services.
The product integrates with many applications from leading software developers.
integration with «1C: Salary and Personnel Management», as well as with 1C: UPP and 1C: UT (and, on request, with any 1C or ERP system)
connector to MS Exchange Server 2007/2010, MS Sharepoint, Active Directory and MS Office.
integration with Google calendars and calendars on smartphones (iOS + Android).

Mobile version (application)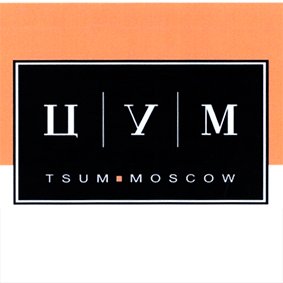 Employees «TSUM» in touch, even "in the fields."
A mobile application has already been developed for the portal - for both platforms.
We will modify all non-standard solutions of the desktop version in the mobile.
Project delivery: auto tests, load testing, PMI

AutoTest reports.
We are writing a special document: a program and test methodology. On it is the delivery of the system. Also, when we submit a project, we write autotests (Selenium), then in Allure we look at visual reports on their passing.
Load testing is performed on the customer's server, we use Yandex.Tank and a number of services.
Support and maintenance

After delivery, we support the project using Jenkins for continuous integration - continuous update shipping, and GIT for version control.
Technologies and frameworks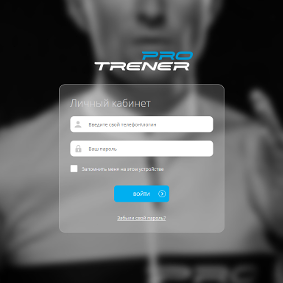 Unified environment of employees in the project «PROTrener».
Web: PHP (1C-Bitrix, Laravel, Symfony, YII, ZEND), Java2EE, ASP.net (C#), Ruby, Python.
Mobile: SWIFT, Objective C, java, React.
Testing: Jenkins, Selenium, Cucumber, Calabash, JUnit, Allure.
Integration of the portal with 1C and other systems
Adaptive Intranet for «ATS-Energo»
НAt this stage, we are working with the Customer's IT service: developing an exchange API, designing data exchange channels. Result: one- or two-way exchange with 1C, ERP, AXAPTA, SAP and another 20+ lesser-known accounting and automation systems.
Here we described integration cases with 1C, and here is a list of integrations with other systems.
What stand out

Quality standards. In 2018 we confirmed the quality management standards: we are certified according to ISO 9001: 2015 (certificate) and ISO 27001: 2005 (information security management).

Transparency of development. Clients see Studio employees in our Intranet system and communicate with them directly. The agreements are fixed in the tasks, the information is not lost (unlike mail or phone).

Warranty period. We provide a termless guarantee for work, the specialists will give you free advice on the administration and further development of the project.
DevOps and highload
We have our own DevOps engineers: we will build the optimal update deployment scheme, configure the cluster, and conduct load testing. And after the launch of the project, we will provide 24/7 supervision.
When are we most effective?
Need a quick application launch to test business hypothesis
the application is integrated with several systems at once, and not everyone has documentation
need a large advertising campaign and comprehensive service
for a number of works, you need not only "hands", but also "head", that is, analytics and consulting
What's next?
Try
demo version of the Corporate Portal,
see the portfolio of already implemented portals
or
write to us
, to calculate your project.