How can we help?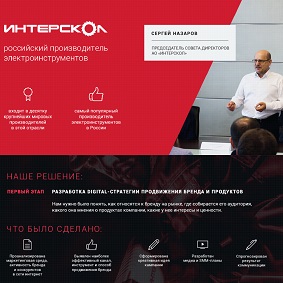 Case: Marketing campaign for 'Interskol'.
Contextual advertising
Yandex Direct, Google Advords: Search, YAN / CMS
We solve project problems taking into account KPI: ROI (ROMI, ROAS), DPR, CPO, CR, etc.
We integrate with Google Analytics, CallTracking.ru, CRM - we optimize taking into account conversions and income, including offline data;
Targeted and video advertising;
SEO
We bring in the top three in appearance for 6 months;
The increase in calls, online orders by an average of 25% in 6 months;
We save and increase the achieved traffic and position in the issue;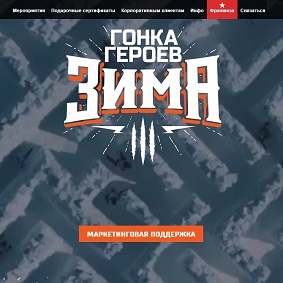 Case: 5 years leading the campaign for 'Hero Racing'.
SMM
Development of a promotion strategy in SMM with a step-by-step work plan;
100% unique, useful and interesting publications with an unobtrusive presentation of marketing information;
Targeting potential customers (taking into account gender, age, location, hobbies, social status, participation in groups of competitors);
Processing user requests, including negative, within a period not exceeding 3 hours;
Creating your own opinion leaders to improve online reputation.
Report on the quantitative and qualitative metrics of activity in the group;
SERM (working with reputation and reviews)
We squeeze out negative reviews from the first pages of search engine results, remove negative news that correspond to reality, give official answers;
We are building a dialogue with the audience, we are implementing on the site the functionality of complaints with representatives of the company;
We track the tone of the reputation in the issue, adjust the strategy, taking into account the current situation;
Analyze reviews on all popular search engine search resources.
We are working on creating a 'managed' TOP (from controlled resources, such as the official website pages, social networks, company cards, subdomains).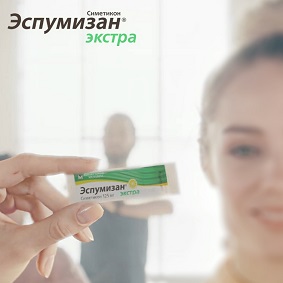 Case: digital strategy for 'Espumizan'.
Digital brand strategy
Analysis of CA segments: studying current customers, analyzing Yandex.Metrica and Google Analytics indicators, identifying potential customers, Central Asian segmentation, analyzing its behavior, selecting tools for capturing a user;
Competitor analysis: studying their behavior in a digital environment, creating a summary of activities, analyzing content distribution channels, recommendations for creating unique positioning;
Customer Journey Map: analysis of all options for the customer's path, creation of schemes for meeting with the brand - from the need to the last touch, creating a script for the most effective interaction with the customer for the conversion;
Create a communication strategy;
Create / adjust brand editorial policy;
Concept development, brand message of the company;
Content matrix
Similar recommendations on the type and number of publications on each site;
Content plan for the month as an example of implementation;
Case: a network of subsites and the 'AVON' campaign as part of a three-year contract
Remarketing
We continue to communicate with the user even after the target action or leaving the site.
We develop a campaign, create remarketing lists, prepare ads and evaluate the result.
Use dynamic and classic remarketing, increase ROI and LTV.
View all marketing projects.
We are waiting for the invitation to the tender: we have EDS and accreditation at all major sites.
What stand out

Quality standards. In 2018 we confirmed the quality management standards: we are certified according to ISO 9001: 2015 (certificate) and ISO 27001: 2005 (information security management).

Transparency of development. Clients see Studio employees in our Intranet system and communicate with them directly. The agreements are fixed in the tasks, the information is not lost (unlike mail or phone).

Warranty period. We provide a termless guarantee for work, the specialists will give you free advice on the administration and further development of the project.
When are we most effective?
Need a contractor with a large team in the office (inhouse)
you need to fix the composition of the team on the project and not to change it just like that
you need a lot of competencies at once: the whole development cycle, 1C, DevOps, marketing, consulting
you need to start under the guarantee letter or give people to outstaff
for a number of works, you need not only 'hands', but also 'head', that is, analytics and consulting