«All cables» online store
A task
make a redesign and change the platform of the accessories store for "hi-end" acoustics and combine it with other sites of the company.
Execution
We managed to design and create a user-friendly website with optimized data exchange between four projects, as well as a multi-level menu.
Result
an adaptive website with a premium design has been implemented, allowing users to see all the orders made by them in any of the network stores, track the movement of bonuses and discounts.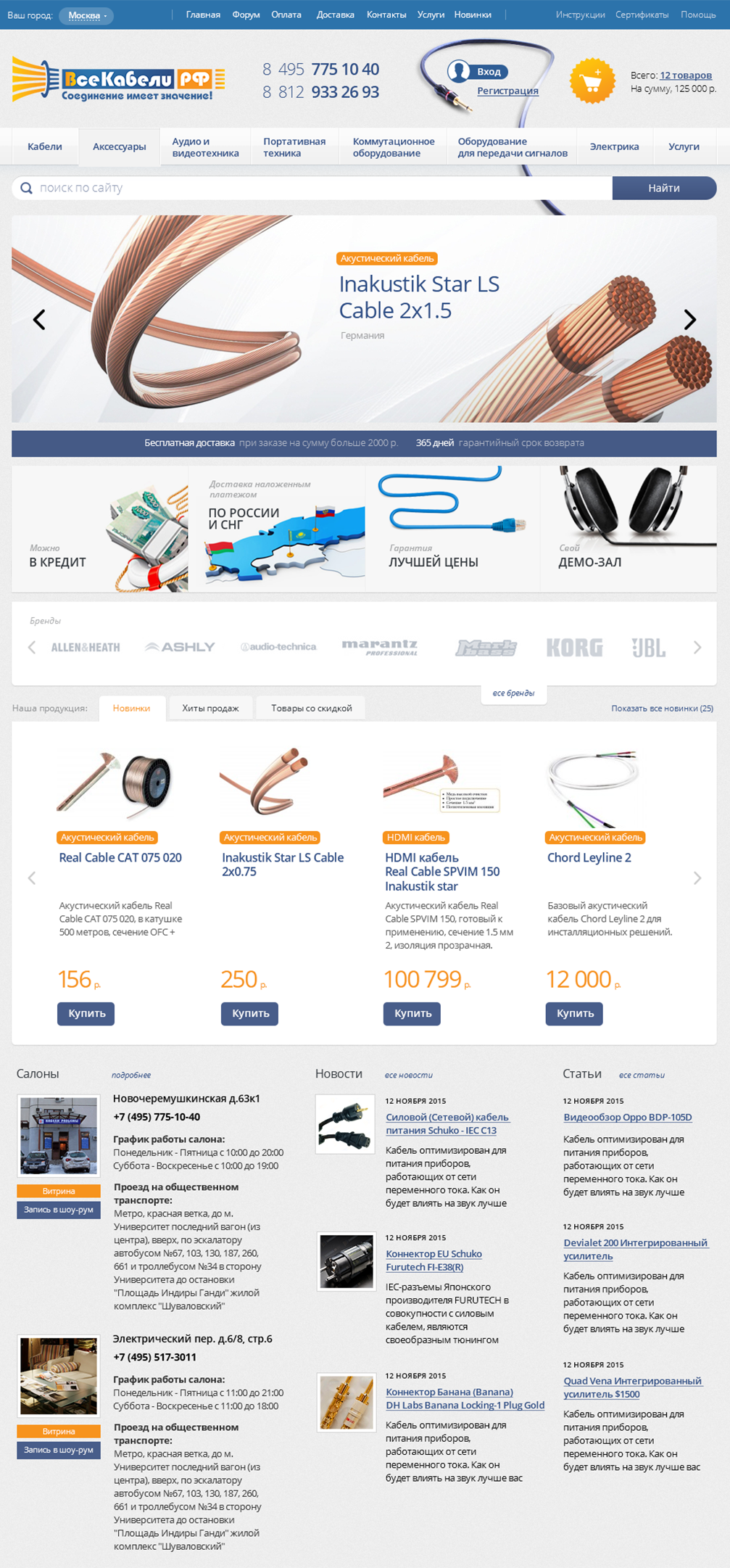 Project innovation
Adaptive design
Multisite
Order data on all sites of the group
Data exchange with the customer's custom database