A task
creating an online store for the fashion industry for wholesale and retail customers.
Execution
managed to design a system that is equally convenient for retail and wholesale customers.
Result
in a short time we managed to launch a modern website with a European design and a module for receiving orders from customers.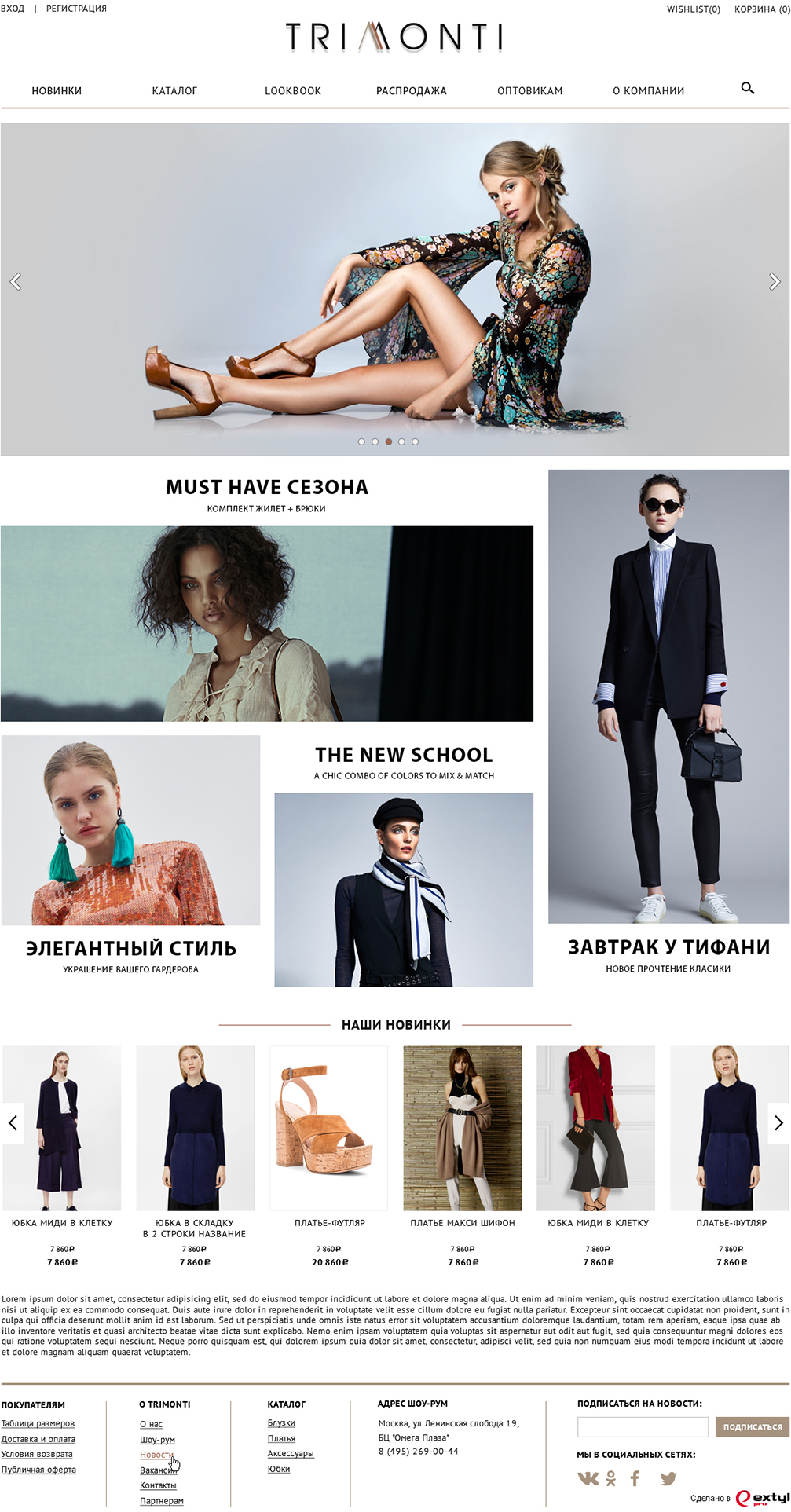 Project innovation
Responsive website
Sharing usage rights between retail and wholesale customers
Integration with "1C: SCP"