A task
creating a catalog of souvenir products for wholesale buyers.
Execution
in a short time, a data exchange system with 6 sites of product suppliers was designed and laid out for customers to access.
Result
A site for wholesale buyers was implemented with the ability to conveniently create an order for large volumes of products.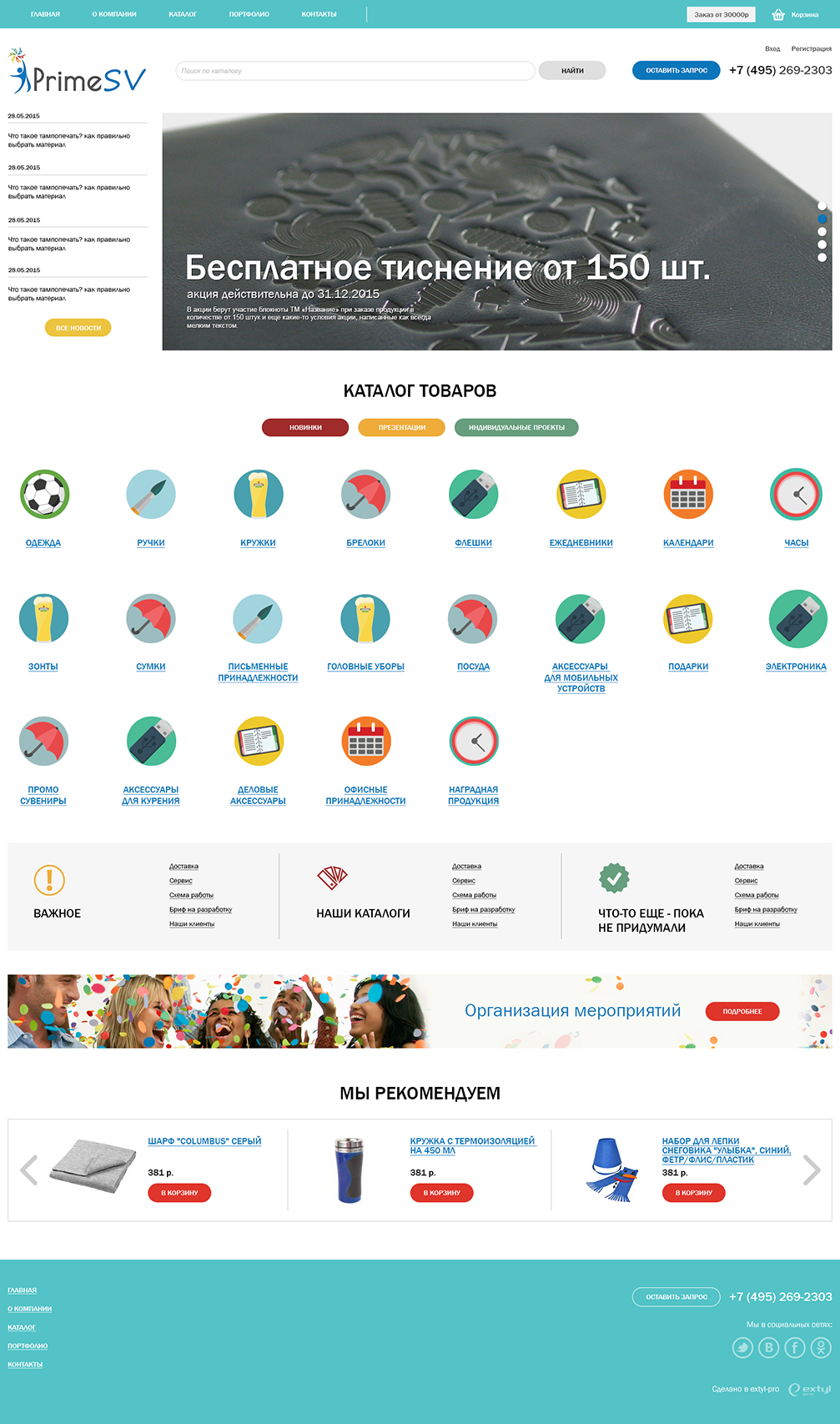 Project innovation
Responsive website
Integration with six providers that provide multi-format XML, combining them into one information block and the ability to configure parsing and category binding