A task
update the customer's website; make more modern, convenient to use; expand functionality.
Execution
Despite the long work (about 6 months), they successfully solved the synchronization problems with the 1C database, and achieved the perfect combination of "design usability".
Result
updated design, high-quality construction of the purchase scheme, excellent ease of use.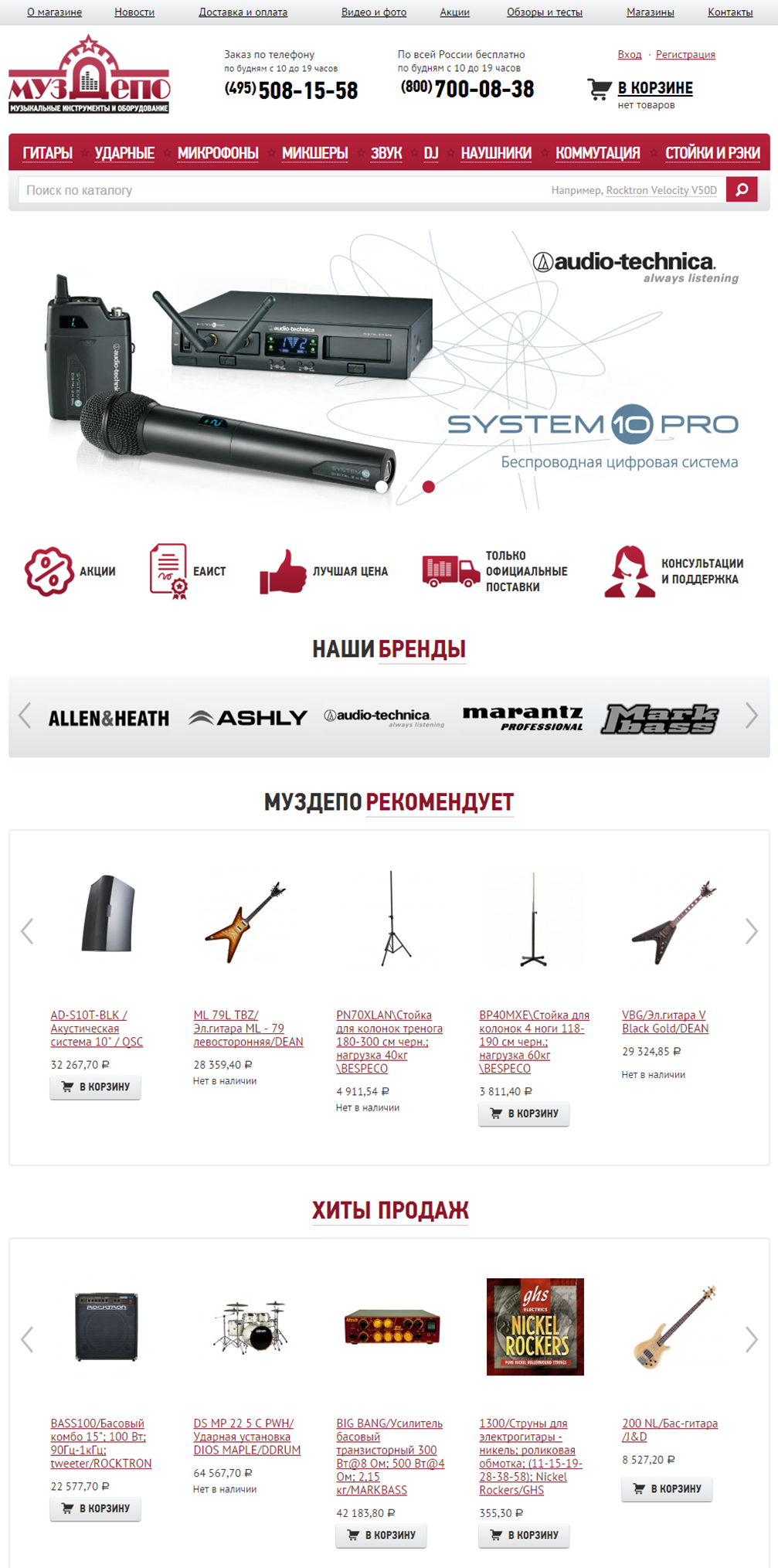 Project innovation
Creating a coupon distribution system for customers;
Pre-order system;
Login through social networks;
Menu with editable images;
"Product Comparison" page;
"Smart Filter" in the catalog;
Connection of the "oplata.com" payment system.
Client Review
Интернет магазин «МузДепо» выражает благодарность коллективу «Экстил-про создание сайтов» за плодотворное сотрудничество и эффективную работу