«MIG Electro» online store
A task
develop an online store with a product quantity of more than 100,000 pcs. and non-standard synchronization with 1C database; ensure its quick and smooth operation.
Execution
deadlines were 4 months, taking into account testing and correction of comments.
Result
a huge number of regular customers of the company can now see relevant information on the entire range, which greatly accelerated the life cycle of the order, reducing its duration by half.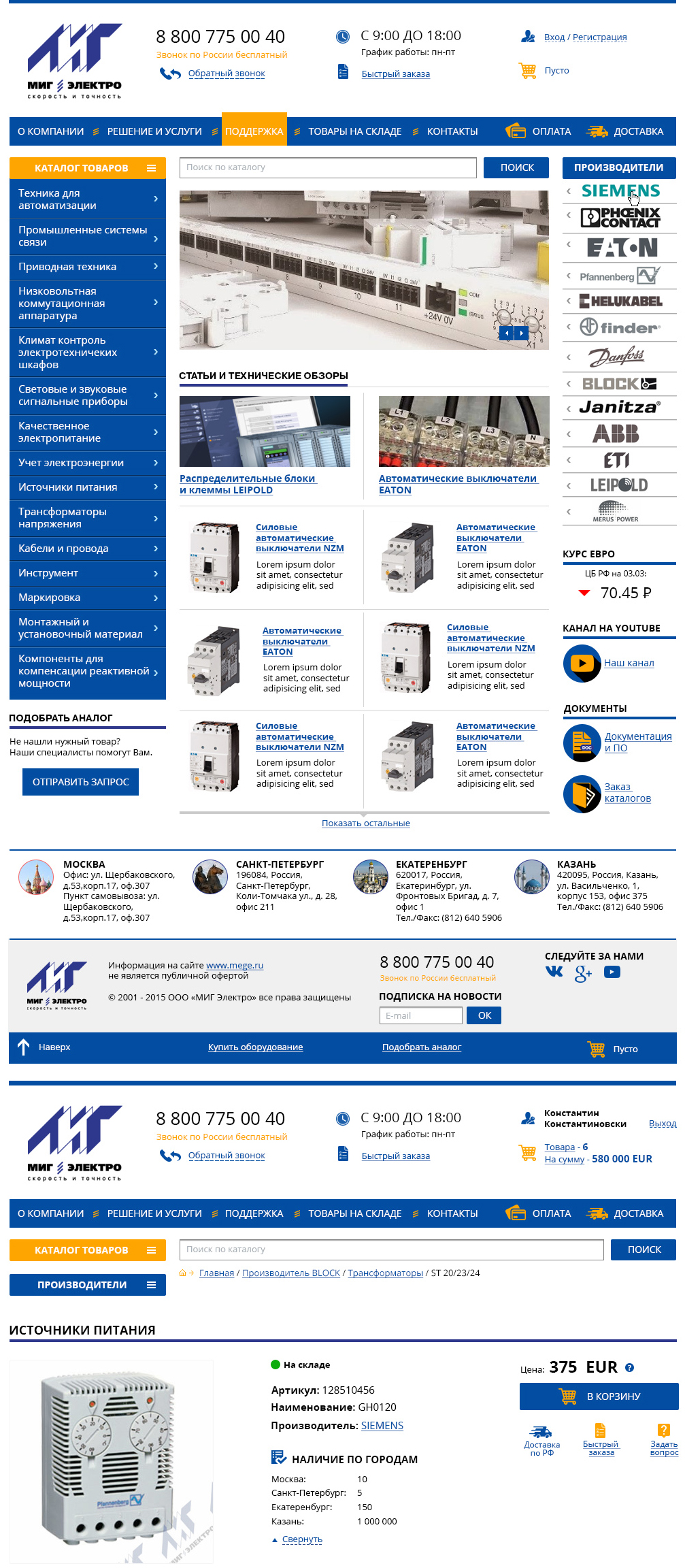 Project innovation
Non-standard integration with 1C database (exchange of xml-files according to the structure of the Customer);
Double catalog of goods: by brands and sections, generated automatically;
Order advertising catalogs for online dealers;
Technical support section, with a filter by manufacturers, the ability to download documentation and ask a question online.