Academy fishing online store
A task
Develop a functional and convenient online store that allows you to simplify the search for products for visitors.
Execution
A filter has been added to the catalog that works with the search for products by the most important and popular characteristics. For each product, a table has been created containing all modifications of the product;
Result
An adaptive website with a convenient catalog navigation menu has been developed. Implemented the most understandable search for products for the user.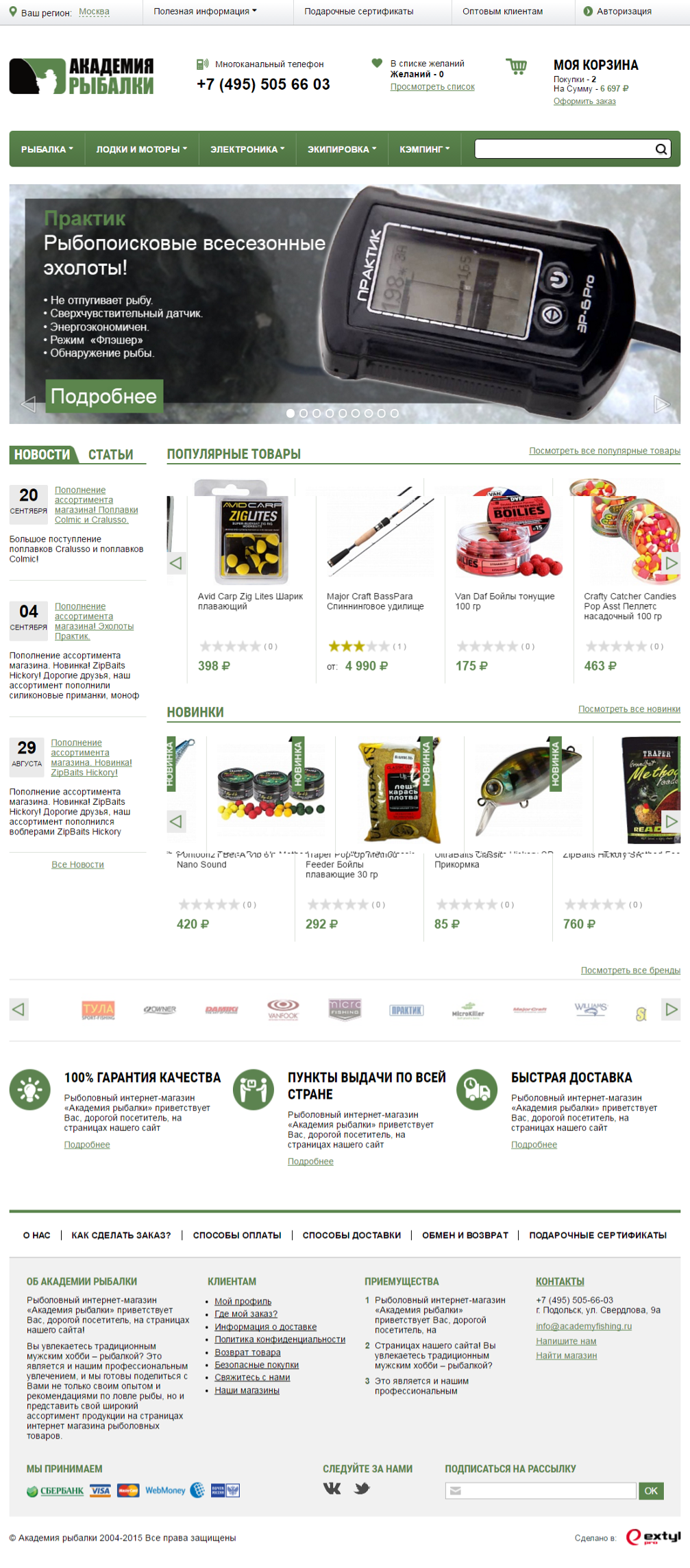 Project innovation
Customization of the display of goods, unique for each category of goods (with the ability to manually configure);
A unique recommendation system has been developed (automatic selection of goods with similar characteristics);
Integrated eDost delivery module (adaptation to the customer's business requirements and website design);