A task
Develop an updated version of a large online store of sanitary ware and tiles.
Execution
A complex system has been created for recalculating the quantity of goods selected by the user, depending on the delivery option (in meters, pieces, boxes). A catalog of factories and related products has been implemented.
Achieved result
Developed a modern adaptive online store. Automatic updating of prices and balances.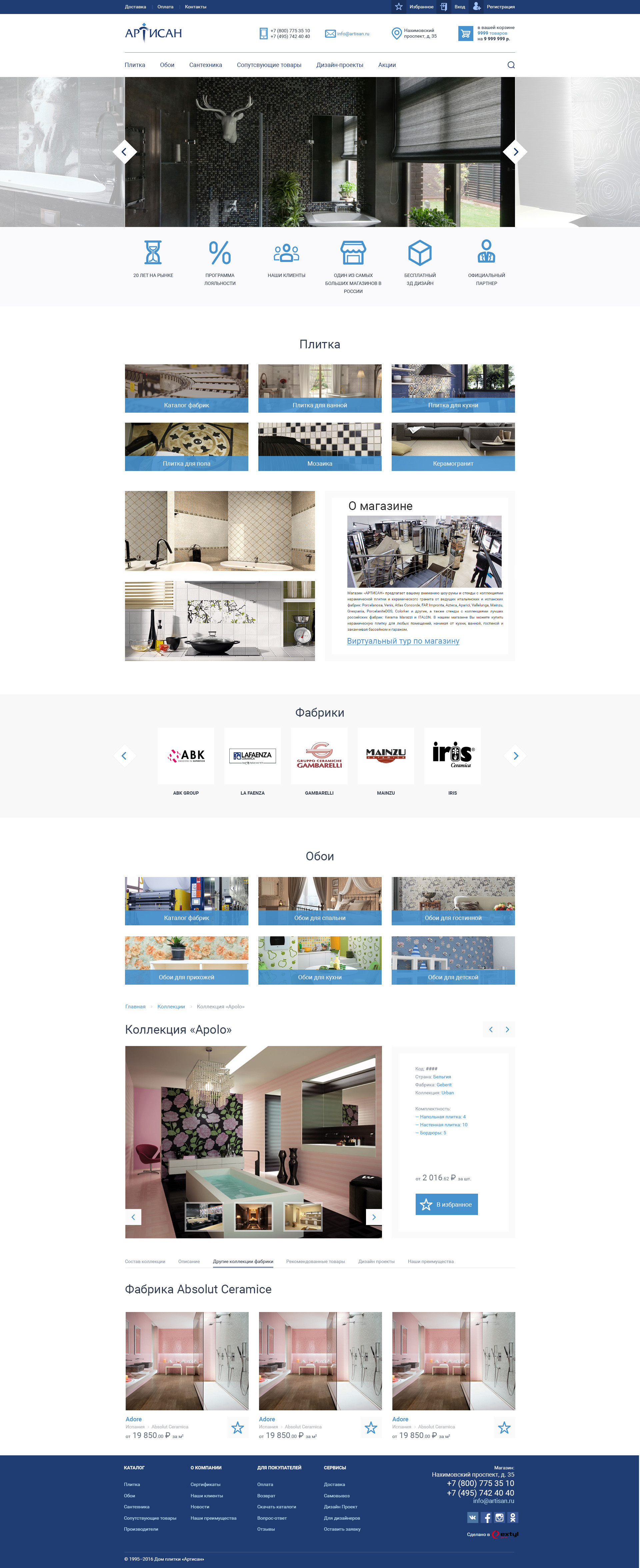 Project innovation
Integration with the customer's accounting system
For customers, the opportunity to purchase goods not only in pieces, but also in meters, as well as in boxes